The price of any item is determined by the supply of that item, and the market demand. The National Association of Realtors (NAR) recently released their latest Existing Home Sales Report which gives insight into today's market conditions.
Inventory Levels & Demand
Sales of existing homes rose 5.1% month-over-month in March and are 1.5% higher than this time last year. Sales rose in all four major regions in March.
Total unsold housing inventory is 1.5% lower than March 2015 at a 4.5-month supply and remains well below the six months that is needed for a historically normal market.
Consumer confidence is at the highest level in over a decade. Pair that with interest rates still below 4%, programs available for down payments as low as 3%, and you have an attractive market for buyers.
Homes sold in March were on the market for an average of 47 days and 42% of properties sold in less than a month.
Prices Rising
March marked the 49th consecutive month of year-over-year price gains as the median price of existing homes sold rose to $210,700 (up 5.7% from 2015).
So What Does This Mean?
The chart below shows the impact that inventory levels have on home prices.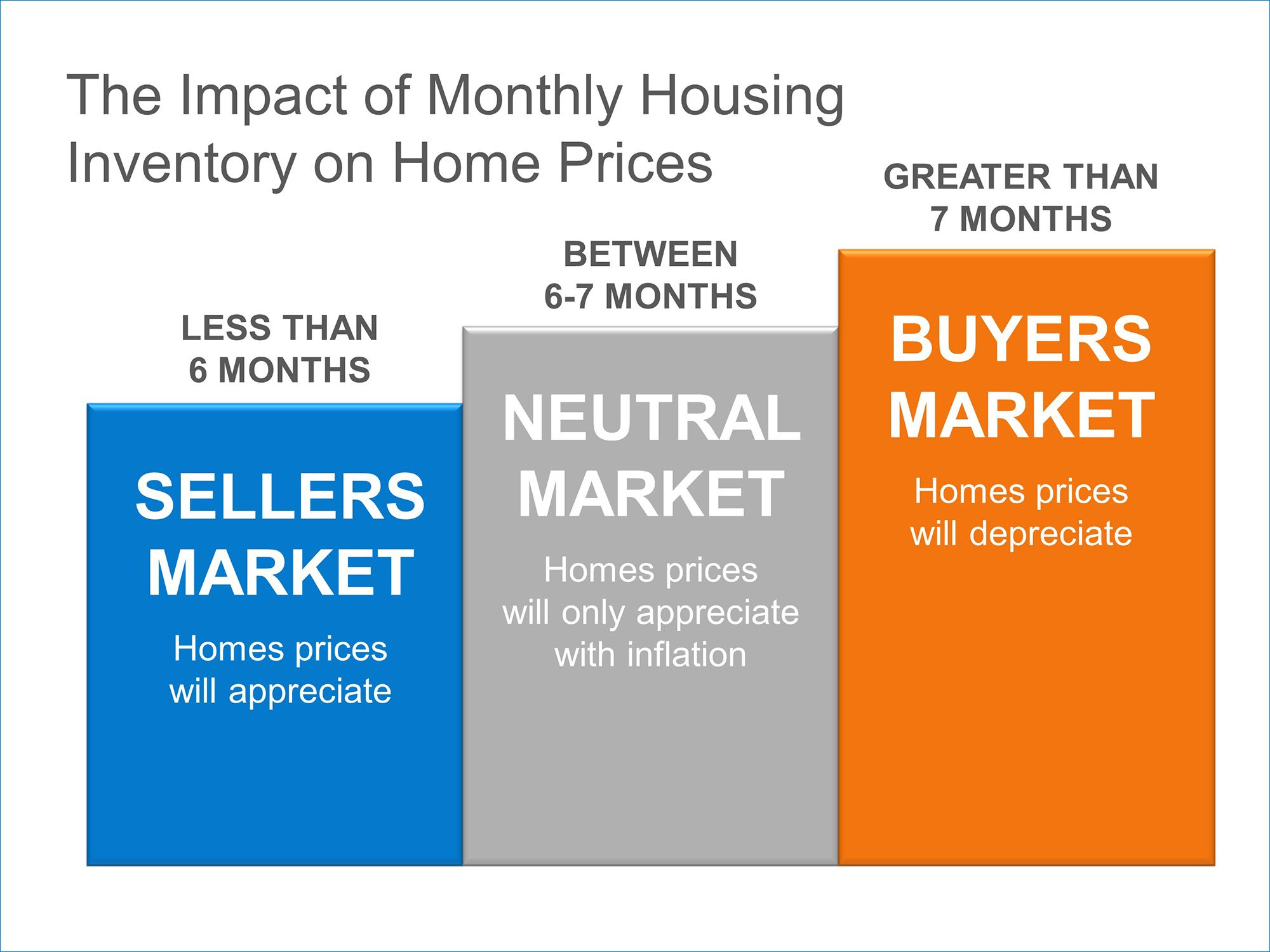 NAR's Chief Economist, Lawrence Yun gave some insight into the correlation:
"Buyer demand remains sturdy in most areas this spring and the mid-priced market is doing quite well. However, sales are softer both at the very low and very high ends of the market because of supply limitations and affordability pressures."
Bottom Line
If you are debating putting your home on the market in 2016, now may be the time. The number of buyers ready and willing to make a purchase is at the highest level in years. Let's meet up so we can get the process started.