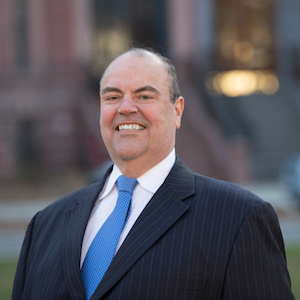 Managing Director | Lyons Group
Lyons Group
126 Newbury Street
Boston, MA 02116
Email Website Phone: 617-901-4500 Cell Phone: 617-901-4500 Fax: 617-977-9717

The Lyons Group is a full-service real estate team at COMPASS that specializes in the sales, purchasing, and leasing of condos, single & multi-family homes, luxury residences, investment properties, and relocation services in Boston and the surrounding areas. We will work diligently to make the purchase or sale of your property a rewarding experience and will assist you with all steps of your real estate transaction, from the making of an offer to closing day.
Our site provides access to all of Boston's diverse real estate products. COMPASS is a full service, hybrid real estate agency combining the latest proprietary technology with the traditional personal touch. We specialize in sales, purchase, and leasing of residential real estate in all of Boston's diverse neighborhoods, including, The Back Bay, Beacon Hill, Charlestown, The Fenway, North End, South Boston, South End, Leather District, Seaport, and the Waterfront. We also cover Brookline, Cambridge, Newton, Somerville, Watertown and all surrounding areas of Greater Boston, Massachusetts. Let us take the worries out of your real estate transactions.
About Michael
Michael began his career working for his family's businesses spanning across a broad spectrum of industries including restaurants, entertainment, and development and management of some of the most iconic properties in Boston. Through his experiences, he followed his passion for real estate and became a broker. With a strong background in customer service and satisfaction, he found the transition to the real estate world to be quite rewarding. After a few years in sales, he opened and managed his own office in 2006. After 11 years of success at his company, he proudly decided to associate his business with Compass. Backed by Compass' cutting-edge technology, global presence, stunning growth, and agent-centric attitude, he is fully equipped with the tools he needs to market and sell high-end real estate in Greater Boston.

The technological advantage he gains at Compass allows him to gather and provide his clients with powerful data and reports based on your stated criteria, ideas, wants and needs. His 18 years of experience in Boston Real Estate and extensive knowledge of its ever-changing market allows him to be an integral asset to your successful real estate transaction. He has a vast expertise in all areas of the transaction processes including consultation, sales, purchasing, and leasing of all types. With the support of his local network of Attorneys, Brokers, Mortgage Lenders, he has access to the best associates for your particular situation who will be able to advise you on the best decision possible. He will work diligently to make the purchase or sale of your property a rewarding experience. He is available 24 hours a day, 7 days a week, to consult and assist you with every step, from selling or finding your perfect property, to the negotiation of a fair and equitable offer, and finally the passing of the keys and contracts on your closing day. A genuine and rewarding experience for his customers is his primary concern. He is fully dedicated to assisting you and he looks forward to helping you with all of your real estate needs!
Michael's Testimonials
We had Michael Lyons for our sale in Savin Hill recently.  He marketed the property will skill and great attention to detail. He went above and beyond to make the deal go as smoothly as possible.  We' were very happy with our choice of sales professional and we highly recommend him for anyone wishing to make their workload less of a burden.
Michael did a fantastic job selling our condo. My husband and I thoroughly enjoyed working with him. He went above and beyond to help us bring the deal to a swift close. We highly recommend him.
Michael, one of the most patient real estate agents that I have had the privilege of working with. The level of his professionalism and his impeccable communication skills played a key part in the process of purchasing our new home. Meetings, open houses, appointments you name it, Michael was there every step of the way. He stood by us as we sought the perfect place, our perfect home. Michael will guide you and help you find your ideal home and not push you into buying a house in which you and [...]
See all of my testimonials